Day 1 - Sept. 7th
7:30 CDT | 14:30 CEST - Welcome to Trend Island
Presented by:

Joan van de Wetering, Managing Director at TrendMiner
A warm welcome to TrendLab 2021 and the adventures that lie ahead at our digital paradise, Trend Island.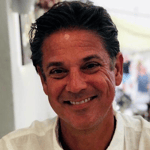 Joan van de Wetering, Managing Director at TrendMiner
7:45 CDT | 14:45 CEST - TrendMiner Keynote
Presented by: Key TrendMiner Colleagues

What's new with TrendMiner, straight from the TrendMiner team. Hear from our greatest minds in management, product, engineering and customer success. If there is one session you need to get up to date with all things TrendMiner, this is the one.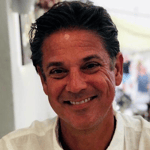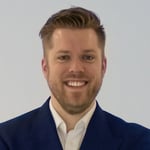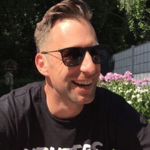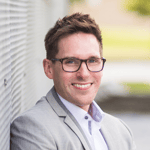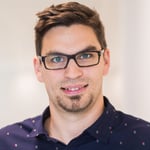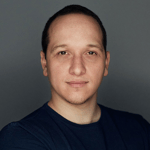 Joan van de Wetering, Managing Director/Fréderick Motte, Global Head of Costumer Success/ Jan De Dobbeleer, CTO/Nick Van Damme, Director of Products/ Rob Azevedo, Product Manager/ Kim Rutten, Ecosystem Innovation Manager at TrendMiner
8:25 CDT | 15:25 CEST - Data Scientist in the Loop
Presented by: Nick Van Damme, Director of Products at TrendMiner
In this Trend Tour, we'll discuss how TrendMiner has democratized analytics for engineers. The goal of TrendMiner has always been to empower engineers with analytics for improving operational excellence. Starting this year, TrendMiner has made the next step of this journey by integrating a set of new capabilities into the platform, opening the doors for a set of new users who now have easy access to prepared and contextualized data to kick-start their data science exercise. Having access to data is just one part of the story. Bringing the data scientist in the loop means there is also a second part, which is probably even more important: operationalizing the outcome of their work for the benefit of the larger organization.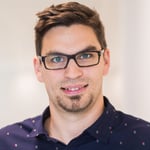 Nick Van Damme, Director of Products at TrendMiner
8:30 CDT | 15:30 CEST - Customer Use Case: Enriching TrendMiner Functionality
with Notebooks
Presented by:

Nimet Sterneberg, Data Scientist at Clariant
In this digital scuba diving excursion, you'll learn how to dive deep into your data with an experienced TrendMiner customer. Clariant will show how self-service advanced analytics is managed at their organization, give insights on how the roll-out is managed, and how TrendMiner fits into the bigger picture. Since the introduction of the TrendMiner Notebooks, Clariant is reinforcing their efforts in closing the loop between the local production sites and the data scientists on the central group level who want to support the end-users with ML-Models.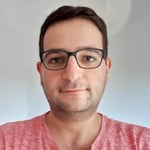 Nimet Sterneberg is a data scientist and supports the rollout of TrendMiner at Clariant. He helps plants understand the value and use TrendMiner in a day-to-day business. His primary goal, however, is to break the barriers and democratize machine learning and AI in specialty chemicals industry.

9:00 CDT | 16:00 CEST - Sneak Peak: TrendHub NextGen


Presented by: Jeroen Bouvin, Product Owner and Nicky Kenis, Product Analyst at TrendMiner
In this Trend Tour, attendees get an exclusive look at the TrendHub NextGen interface. Ease-of-use for all users is crucial for the successful democratization of analytics. Over the years we have received many usability improvement ideas and feature requests from you, our users. We've listened and combined many of your ideas into the Next Generation interface of TrendHub to make the TrendMiner-experience faster and easier for everyone. During each day of TrendLab, you will get a sneak previews into the new user experience. On this first day a recap of the highlights in terms of exploring your data, including some new and exciting additions that you were not yet able to see in the beta version you have accessible.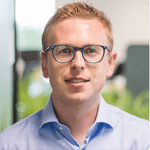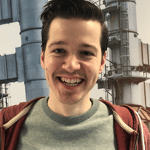 Jeroen Bouvin, Product Owner at TrendMiner/Nicky Kenis, Product Analyst at TrendMiner
9:15 CDT | 16:15 CEST - TrendMiner Field Guide: New User Onboarding
Presented by: Jef Vanlaer, CS Operations Manager and Stijn Agten, Support Manager at TrendMiner
We love adventure, but we know you should never go unprepared. In this Trend Tour we present our TrendMiner field guides, built to steer you through any challenge that may cross your path on your TrendMiner journey. Today we answer the question: how do you get a new colleague onboarded to TrendMiner? Get to know our self-service onboarding program, TrendMiner Fundamentals webinars, eLearning, live online trainings, and more. You might even discover some tools to up your own knowledge of TrendMiner!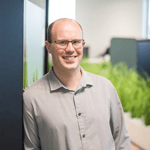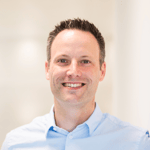 Jef Vanlaer, CS Operations Manager at TrendMiner / Stijn Agten, Support Manager at TrendMiner

9:30 CDT | 16:30 CEST - Customer Use Case: Accelerating Digital Transformation
through a Community Strategy
Presented by: Laurent Baseilhac, Process Director and Digital Manufacturing Officer and
Nina Mas Soler, Methods Engineer at Arkema
In this virtual kayaking excursion, Laurent and Nina will present you Arkema's vision of the "factory of the future." will demonstrate how to dream big and maneuver steadily toward your goals. Laurent and Nina will present you Arkema's vision of the "factory of the future." After a small introduction of the company, Laurent will walk you through Arkema priorities for digital manufacturing. Then, Nina will share Arkema's strategy for the implementation and adoption of TrendMiner through user network diversity. Overall, in this session you will have the opportunity to get a first-hand experience on how important is to develop a community strategy to ensure effective and valuable digital transformation.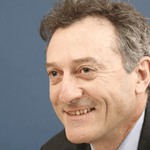 Laurent Baseilhac is the Process Director and Digital Manufacturing Officer for Arkema Group. For more than 15 years, Laurent worked to support the manufacturing process improvement and its digital transformation. As a strong sponsor of 4.0 Industry, Laurent deployed TrendMiner in 2020 to empower Arkema resources and increase our performance.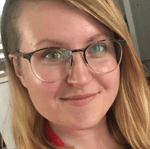 Nina Mas Soler is a Methods Engineer for the Technical Division of Arkema. For 3 years, Nina deployed innovative tools for the Technical Division to accompany the Digital Change within the projects of Arkema. Since 2021, Nina is the Product Owner of TrendMiner and is implementing a deployment strategy around the users. 
9:55 CDT | 16:55 CEST - Customer Use Case: Enhancing Situational Awareness with Analytics
Presented by: Yasha Watkar, Associate Engineer
In this virtual mountain hiking excursion, learn how to achieve great heights with data analytics. Yasha will share one of her use cases involving leveraging time series data for exposing unnecessary process steps that increase water consumption unveiling optimization opportunities. She will discuss utilizing monitors and contextualization of process data that is displayed and shared through dashboards, therefore creating situational awareness of current process conditions at a glance giving engineers and operators key information within one analytics platform. Lastly, she will cover mining time series data for data driven predictive maintenance opportunities that help with planning & ensure stable and continuous operation.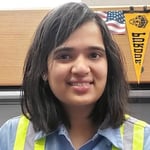 Yasha Watkar is an Associate Engineer on the Process Engineering team. She is responsible for sustainability and digital operations projects, along with assistance in daily factory process improvement activities.