Day 1 - Sept. 15th
7:30-7:40 CDT | 14:30-14:40 CEST - Welcome from TrendMiner & Software AG
Presented by: Frederick Motte, Global Head of Customer Success at TrendMiner
& Sanjay Brahmawar, CEO of Software AG

A warm welcome to TrendLab and introduction to Day 1.


7:40-8:00 CDT | 14:40-15:00 CEST - TrendMiner Company Update
Presented by:

Joan van de Wetering. Managing Director at TrendMiner




Joan will highlight some of our proudest achievements over the last year and where we are headed into the future. Joan will touch on a variety of topics from company growth, the democratization of analytics, user journey improvements, the dedication of our team members, and beyond.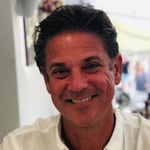 Joan van de Wetering is the Managing Director at TrendMiner. He leads TrendMiner in a new stage of the company where it has become part of the SoftwareAG family. He is experienced in both Operational Technology (OT) and Information Technology (IT) which helps bridging the gap between these two different worlds in an era where these merge. Joan earned his bachelor's degree in electrical engineering from Fontys University of Applied Science and M.B.A. from TIAS Business School, both in the Netherlands.




8:00-8:30 CDT | 15:00-15:30 CEST - TrendMiner Product Roadmap & Vision
Presented by: Thomas Dhollander, CTO and Co-founder at TrendMiner

Attendees get an exclusive look at what's coming up in TrendMiner. As we continue to grow alongside Software AG, we constantly expand our technology, capabilities, and training to offer you the best possible self-service analytics experience. We will share this vision moving forward as well as some of our upcoming news and features.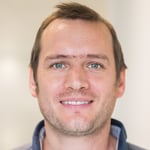 Thomas Dhollander is co-founder at TrendMiner, where he is currently CTO. Thomas is an expert in algorithm design and time series analytics for process data. From 2005 to 2008 he was active as a data mining and machine learning research engineer at KULeuven University in Leuven, Belgium. Thomas holds a Master in Science in Mechanical-Electrotechnical engineering (data mining & automation from KULeuven) and a Master of Arts in Cognitive and Neural Systems from Boston University.





8:30-9:00 CDT | 15:30-16:00 CEST - Customer Use Case: Ditching the Spreadsheet


Bayport TrendMiner Digitalization - Industry 4.0


Presented by: Sukhpal Singh, Production Engineer at Kuraray

Sukhpal discusses Kuraray's journey to digitalization, from Excel sheets to TrendMiner. Sukhpal highlights key features of TrendMiner that have prevented numerous hours of unplanned events, environmental issues, and the cost associated with such events. See how simple features of TrendMiner can save you hours of unplanned events and save on cost.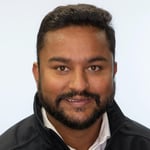 Sukhpal Singh has been in the industry for over 10 years as a Process Operator and Engineer. He has been involved with the leading commissioning of the PVOH unit along with Methanol recovery and acid distillation. Sukhpal works on improving the final products and services for Kuraray customers through the use of advanced software like MOC tools, Yokogawa, Exaquantum, auto trends, etc. His daily routine involves professional work in research, development, design, operation, evaluation, and improvement of processes, plants, equipment, methods, or products.




9:00-9:15 CDT | 16:00-16:15 CEST - Keynote: Meaningful Conversations
Presented by: Chad Littlefield, Co-founder, Speaker, Author and Creator of We and Me, Inc.

Connection before content. In the age of content and content marketing, it's easy to get lost and forget that people deal with people, first and foremost. In the "new normal", we miss the element that makes us human more than anything: social interaction. Chad will draw from his wealth of experience and provide the TrendLab audience with some tips and tricks to bridge the digital gap and create genuine connections, using Conversation Starter, the networking platform we'll use throughout TrendLab.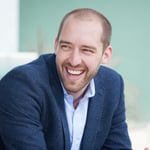 Chad Littlefield is the co-founder and Chief Experience Officer of We and Me, Inc. —an organization whose mission is to create conversations that matter. Leaders call Chad when they want to amplify connection, belonging, and trust in their organization. Forbes calls Chad a "global expert on asking questions that build trust and connection in teams." He is a TEDx speaker, author of the Pocket Guide to Facilitating Human Connections, and creator of We! Connect Cards™, which are now being used to create conversations that matter on campuses and companies in over 80 countries around the world.




9:15-9:30 CDT | 16:15-16:30 CEST - Break & Virtual Networking
Use this time to grab a coffee and connect with fellow attendees via Conversation Starter. See the
Virtual Networking
section for more details.

9:30-10:00 CDT | 16:30-17:00 CEST - Customer Use Case: The Digital Engineer


Perstorp's First Experiences with TrendMiner


Presented by: Krister Forsman, Corporate Specialist at Perstorp Specialty Chemicals

Krister walks us through Perstorp's journey with TrendMiner after managing the explore program for only 2 months, including drivers, hurdles, solutions and best practices. Join this session to learn more about the inspiring use cases that are bringing value to Perstorp today ranging from reducing raw material consumption to utilizing dashboards and using data as a base for plant management and environmental authorities.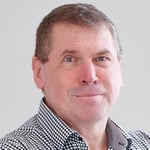 Krister Forsman has more than 25 years of practical experience from process control, industrial IT and advanced analytics in industry, primarily the chemical and pulp and paper industries. He received his PhD in mathematical control theory in 1991, from Linköping University, Sweden. After ten years in various positions within the ABB group, working with pulp and paper control applications, he ran his own consulting company for a few years. In 2005 he joined the Perstorp group as a Corporate Specialist.





10:00-10:30 CDT | 17:00-17:30 CEST - Customer Use Case: Breaking Down Data Silos




TrendMiner SQL Connectivity, Plant Apps & ContextHub, Raw Material Blending Data


Presented by: Mike Malone, Principal Process Engineer at Toray Plastics America


See how TrendMiner supports seamless integration with LIMS systems to make lab data available for integration with the typical time-series data being pulled from a historian. Having this type of information available within TrendMiner for batch or continuous process, allows for a quick and easy way to tie any process upsets with any change in product rather than suspecting of possible process issues. By that same token, having visibility to lab data can help diagnose problems in case there are some upsets in the typical parameters tracked as production progresses and allows engineers to quickly jump into TrendHub and dive deep into the data to diagnose a problem. For those that are curious about merging the worlds of continuous time series data with discrete lab data, this presentation is for you.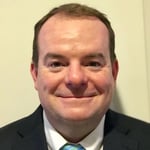 Mike Malone graduated from Worcester Polytechnic Institute in 1995 with a degree in Mechanical Engineering. He started his process engineering career at Toray Plastics just a few weeks later and has been improving up-rate and yield while reducing waste and costs for the company ever since. TrendMiner has been helping the Toray team unlock the power of data analytics since 2018. When Mike is not troubleshooting the manufacturing processes and analyzing trend data, he enjoys bike riding, astronomy, and spending time with his wife, family and friends.




10:30-11:00 CDT | 17:30-18:00 CEST - TrendMiner as a Production Cockpit: From Data Silo to Boardroom
Presented by: Rob Azevedo, Product Manager for TrendMiner

Today, digitalization is required to remain a market leader and sustain future profitability. But using the data and analyzing it is simply not enough. Business leaders want actionable, analytics-driven insights to control business outcomes. Join this talk to see how TrendMiner's production cockpit brings together OT and IT through self-service analytics and data integration.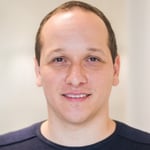 Rob Azevedo leads the strategy and execution of building and growing the contextual analytics and dashboarding platforms launched in 2019. Based out of TrendMiner HQ in Belgium, with 9+ years of experience of building software which include B2B business platforms and high performant B2C ticketing and entertainment experiences that got viewed by millions. Rob has always been passionate about new user experiences driven by technology and it's that knowledge and drive that he now uses to bring Digital Transformation, Industry 4.0, IoT initiatives to market.




11:00-12:00 CDT | 18:00-19:00 CEST - Virtual Networking

We'll conclude the day with multiple 15 minute networking sessions, allowing you to connect with fellow attendees via Conversation Starter.